Wet Wednesday – MS4 Permit Updates
Join the City of Colorado Spring' Stormwater team for a review of the new MS4 Permit and the changes that impact the construction industry.
Municipal separate storm sewer systems (MS4s) are systems of storm sewers, gutters, storm drain inlets, and similar features that are owned by cities, counties, and other government entities. They collect and discharge stormwater to local waterbodies.
Lunch will be provided.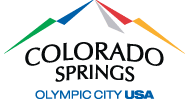 Recent Comments