Wet Wednesday – Grading and Erosion Control Permitting – Navigating Accela for Stormwater Compliance
Join the City of Colorado Spring' Stormwater team for a review GEC permitting requirements, including tips for navigating Accela (online permitting system).
This class is designed to instruct developers, builders and Stormwater Administrators how to apply for Grading and Erosion Control (GEC) and Associate Grading and Erosion Control (AGEC) permits using the City of Colorado Springs' Accela electronic system.
This presentation will cover:
application/approval process
permit fees & penalties
self-inspections
minor changes of GEC plan
corrective action documentation
adding/removing lots from the AGEC permits
Lunch will be provided.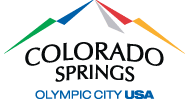 Recent Comments