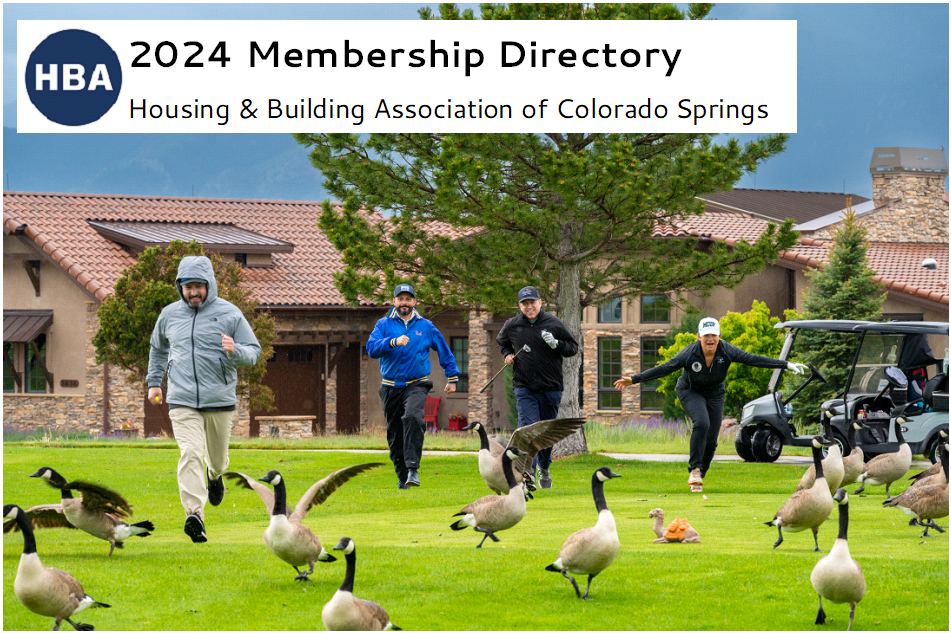 2024 Membership Directory
Elevate Your Presence in the 2024 HBA Membership Directory
Don't Miss Out on Your Chance to Shine!
The 2024 Membership Directory & Buyer's Guide isn't just another listing. It's a powerful platform for industry professionals to showcase their strengths and stand out from the competition.
Act Now – Deadline: January 5, 2024
The directory is your stage, but the curtains close in late January. Secure your spotlight by submitting your ad or enhancing your company's listing before January 5, 2024, to guarantee your spot in this year-long performance.
Exclusive Access for Active Members
Only active members of the Housing & Building Association of Colorado Springs will share this stage. Ensure your membership status is current to seize this opportunity.
Three Complimentary Listings
Each company receives three (3) complimentary business category listings, giving you multiple chances to shine. Need more? Additional listings are available at just $25 each.
Stay in the Spotlight
Is your information up-to-date? Verify your details here, as we prepare to showcase your excellence. Look out for updates beginning November 13, delivered to your inbox and mailbox. Notify us of any changes by December 22 to ensure accuracy.
Questions or Need Guidance?
For all inquiries about the directory or for assistance, please contact Shirley Rouse at (719) 592-1800, extension 119.
By enhancing your message with compelling language and a sense of urgency, you can increase its impact and encourage more engagement in the 2024 HBA Membership Directory.
Recent Comments